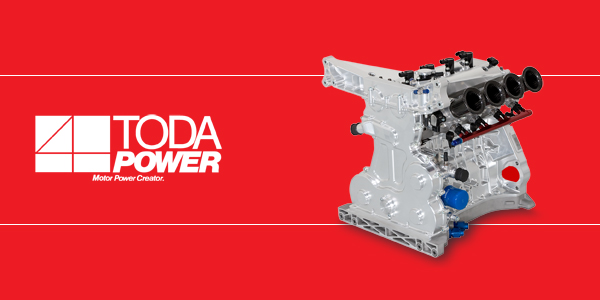 CHAIRMAN


Yukio Toda

PRESIDENT
Kengo Toda
Since being established in 1971, TODA RACING has been involved in motorsport through many different projects including engine development and the in-house manufacturing of motorsport parts. Since that time TODA RACING has continued to expand, to where it now manufactures in-house both motors and inverters. Designs, builds and supplies various test stands. As well as developing and provides services for prototypes and R&D vehicle builds. All of which have may satisfied customers. TODA RACING is about removing standard conventions to help push forward, with the motto of "Transforming Automotive Dreams into Reality".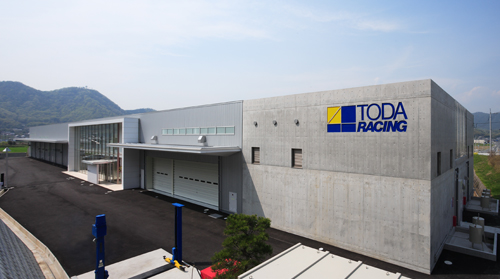 ABOUT TODA RACING
COMPANY NAME:
TODA RACING Co., Ltd.

---

CHAIRMAN:
Yukio Toda

---

PRESIDNET:
Kengo Toda

---

ESTABLISHMENT:
Feb. 1st, 1971

---

CAPITAL FUND:
10,000,000 yen

---

ADDRESS:
640-1 Naka, Yakage-cho, Oda-gun, Okayama 714-1215, JAPAN
Phone: +81 866-83-1202
FAX: +81 866-83-1203

---

HEAD OFFICE:
1363 Tamashima, Kurashiki-shi, Okayama 713-8102, JAPAN
*All operation performed at Yakage factory.

---

BUSINESS DESCRIPTION:

Developments, manufacturing, and sales of racing parts
Developments, manufacturing, and sales of racing engines
Developments, manufacturing, and sales of automobile parts
Research and development of engine combustion efficiency, reducing fuel consumption, and lowing emissions
Manufacturing and sales of teststand
Manufacturing of aircraft parts
Manufacturing of industrial machineries

---

MAIN PRODUCTS:
Racing pistons, camshafts, dampers, etc.
Automobile parts
ISO / Partipating Organization

ISO 9001:
*The head office is not included.
JIS Q 9100:
Scope of Certification: Machining of Metal Parts for Aircraft, Railroad Vehicle, and Marine Vessel
*The head office is not included.
| | |
| --- | --- |
| | TODA Racing is a member of "OkajiNet". |
| | TODA Racing is a member of Aircraft Components Joint Sales Team, "Wing Win OKAYAMA". |
| | TODA Racing is a member of "Micro Manufacturing Okayama". |