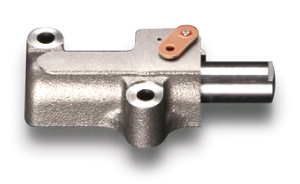 To overcome the oil pressure auto tensioner's weak-point, preventing the valve timing slipping under engine braking. Performance is improved when used with either high lift cams or performance driving.
Recommend to use with TODA Heavy Duty Chain.
K20A/K24A Heavy Duty Chain Tensioner
Engine Type
K20A
K24A
Part No.
14510-K20-000
14510-K24-000
Price
¥15,000
¥15,000
*Thicker head gasket than genuine (0.6mm) can not be used.