SXE10 ALTEZZA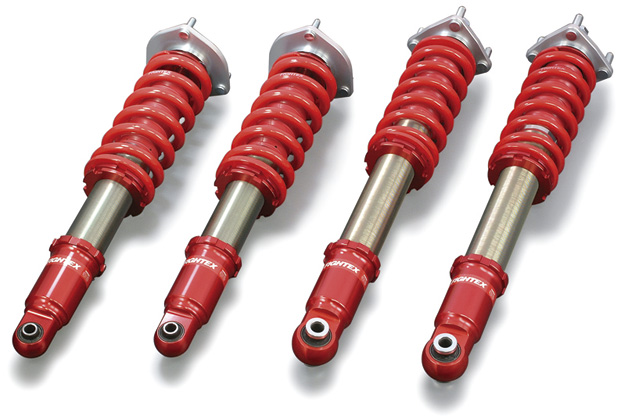 SXE10 FIGHTEX Damper KIT

Type
Kit contents
Damper + Spring + Pillow ball upper mount
Model
SXE10 (ALTEZZA)
Part No.
51520-XE1-000
Price (KIT)
¥248,000
Price (damper only)
51522-XE1-000 ¥180,000
Price (damper + spring)
51521-XE1-000 ¥198,000
Supplied spring rate
[kgf/mm-mm]
Front
12K-200
Rear
9K-200
Design
F/R: Standard design
Remarks
When the standard rear upper mount is used, 160 mm length springs are required.
Spring rate can be changed at the time of order (A price is the same).
Spring rate

kgf/mm

(4, 5, 6, 7, 8, 9, 10, 11, 12, 14, 16, 18, 20, 22)
-Damping force can be changed at the time of order. (Additional charge ¥20,000 ~ /set)


Damper KIT contents: Damper, main spring, pillow-ball upper mount, spring upper seat, spring lower seat, lock seat, dust boot, car height adjustment wrench, damping force adjustment wrench, instruction manual.


Note: Basically Fightex damper is designed to be based on the standard upper mount.

When pillow-ball upper mount kits are not available, the spring upper seat for the standard upper mount is provided.
---