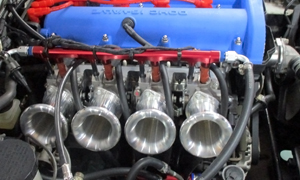 The intake manifold is machined by a high precision machining center. Additional outputs for negative pressure from each ports are included.
The brake master vacuum will be connected to the line where every port is joined, and helping to boost negative pressure.
ISCV Tank KIT is recommended for smooth idle in any condition.