FA20
TOYOTA 86/SUBARU BRZ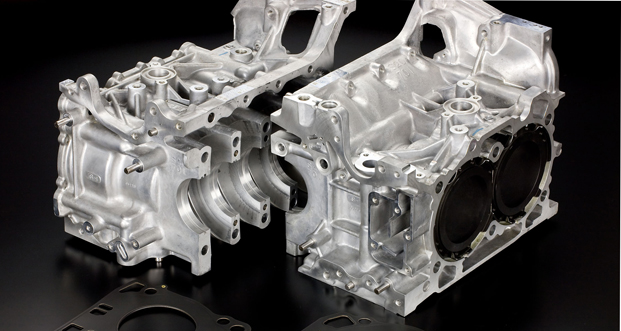 TODA Power liner KIT enabling cylinder bore to 89.2mm for FA20 Increased Capacity 2300 KIT
(Available for bores from ø86.00mm to ø90.00mm)

Cylinder blocks require machining to install liners. Once machined and liners are installed, boring and special honing are then carried out using a dummy head.

Cylinder blocks need to be provided by customers. Please contact us before sending to confirm time schedule.
Special Honing
The cylinder block operates under both mechanical and heat stresses. TODA's special honing process heats the block and along with the use a dummy head recreates the forces found in the block under normal operating conditions. This process helps to improve piston to bore sealing giving you more power.
---
FA20 Power Liner KIT

Engine type

FA20 (TOYOTA 86/SUBARU BRZ)
Part No.
11102-FA2-D03
Price
¥300,000 (Installation &

Special honing

)
*Naked liners are not sold separately.
*This product requires TODA Head Gasket due to the modified deck flange of the power liner kit to improve sealing.
---
KIT Contents

1
Using a machining center for precision and accurate cylinder aligning and boring.
2
Insertion of the liner paying careful attention to keeping distortion to a minimum.
3
Minimum grinding of the cylinder block deck.
4
Cylinder boring & honing with dummy head. (Available for bores from ø86.00mm to ø90.00mm)